Some ideas for the Folded Ribbon Rose …
I received a message from a viewer on YouTube and she said:  
"it's super cute, thank you, after doing this can I take the rose from
the fabric to put it in a hair clip? Do u have any ideas how to make it ?"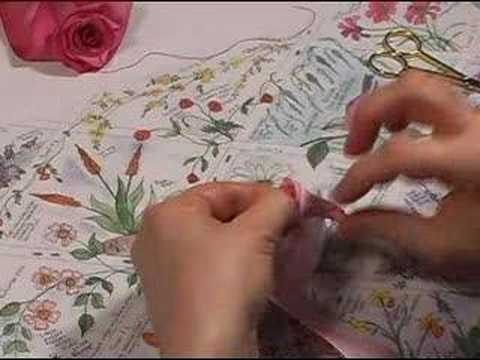 So I replied that I would show her ideas of what to do with this rose.
It is best to use silk or organza ribbon for this rose.
Silk and organza roses
You could make it and attach it to a hair clip to use in your hair…
Once the rose is made, stitch it onto a hair clip 
(along with one or two leaves from an artificial flower)
and clip it onto a handbag…
…and another handbag.
Or clip it onto a hat or beret, a jacket …. or use two roses to dolly up your shoes for a special occasion :))
Here I have stitched the roses onto long stems that I prepared by wrapping ribbon around stems of artificial flowers …
And placed them in a vase…
and here I used the folded rose for the centre of the roses from my rose book:
 Di van Niekerk's Roses in Silk and Organza ribbon
And here…
Here I used the same folded ribbon roses method to make the centre of the Belle Époque Rose…
Have fun making your roses :))
Love
Di
♥